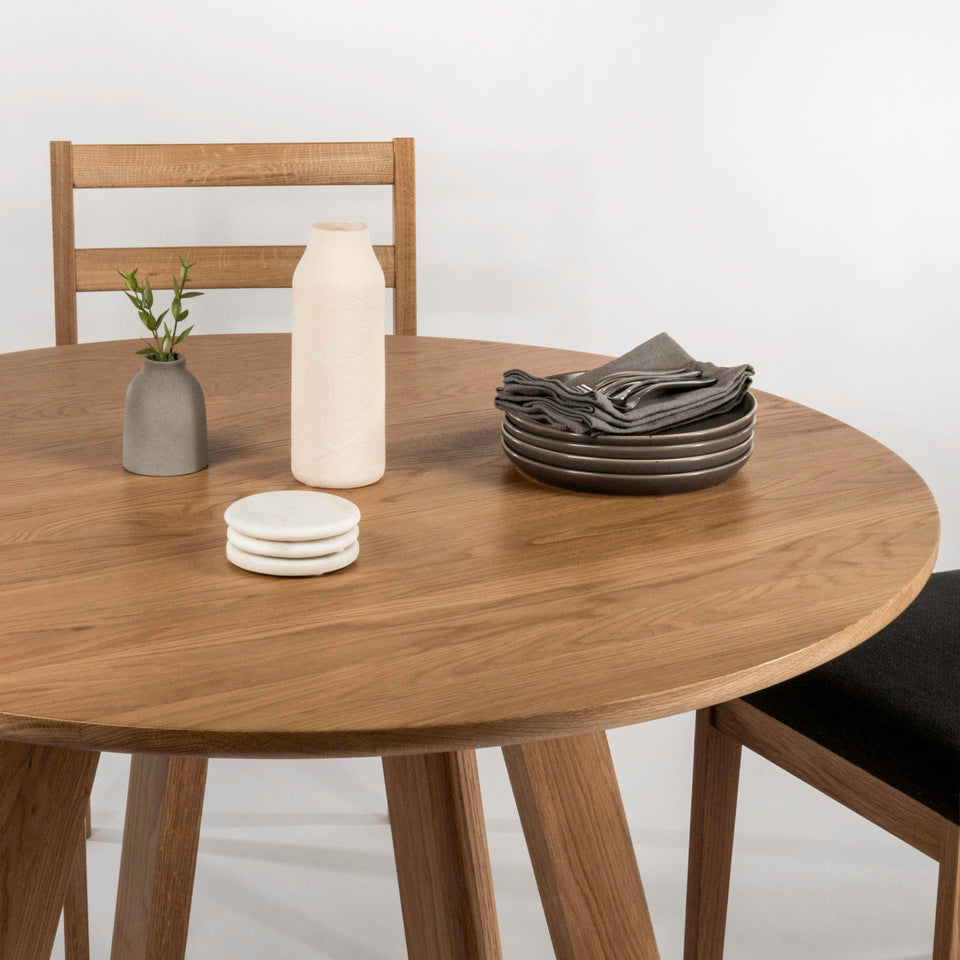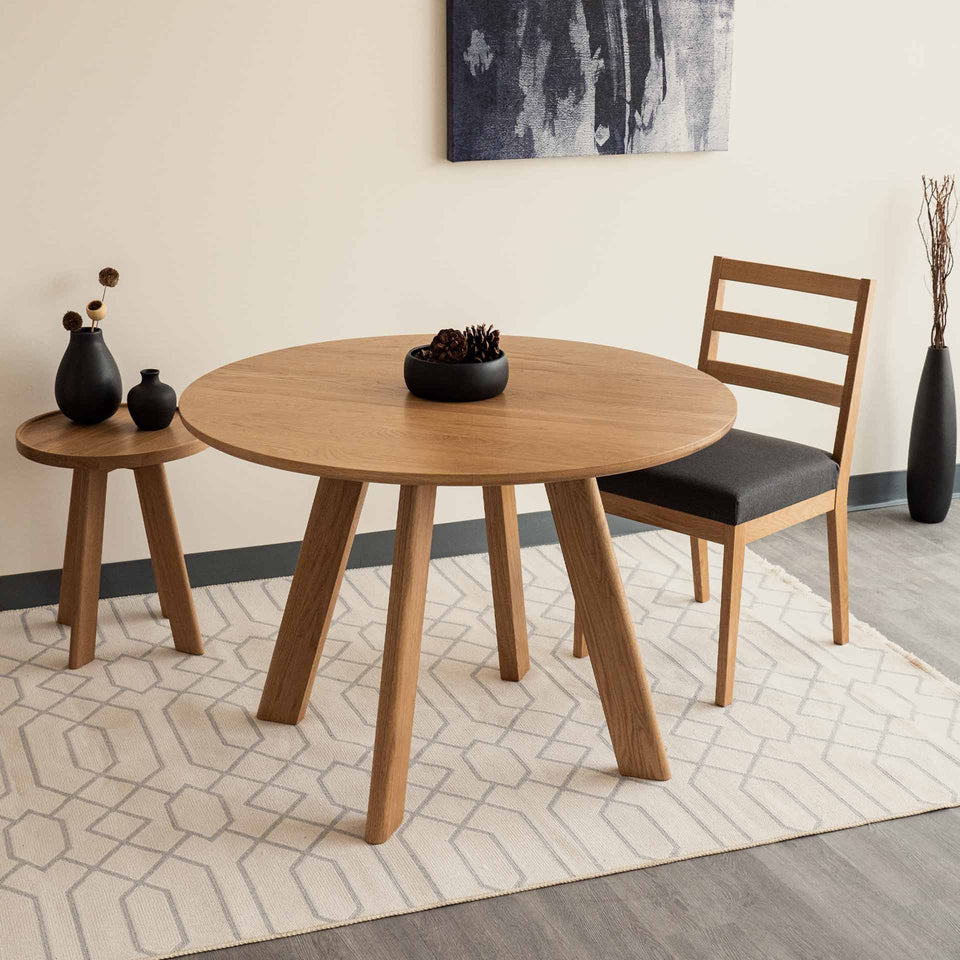 Ma Round Dining Table 42"
46112110-01
by Moss Design
Inspired by the minimalist Japanese concept of Ma, we designed the Ma dining table with elements of Scandinavian and contemporary aesthetics.
Built to last from 100% premium American solid oak with a meticulous craftsmanship, this modern but timeless round table will create a focal point to gather around and share moments of life. 

Accommodates 4 people (5 People if cozy)

Dimensions:

Width: 42"
Depth: 42"
Height: 29 1/8" 

SHIPPING

Free Shipping. We ship with UPS in 1-3 business days from Denver, CO. See complete Shipping Policy.
DETAILS

Made in Turkey at our FSC certified factory.
We use chain of custody, US sourced sustainable solid hardwood.
Ma Round Table White Oak is made of premium American white oak with clear stain. 
Ma Round Table Dark Oak is made of premium American red oak with clear stain. 
We apply most durable water based matte acrylic lacquer finish.
No maintenance required. Surface should be dusted with a dry cloth. Spillages should be wiped up as soon as possible.
Box Dimensions: 47" x 47" x 7"
Box Weight: 84 lbs
Flat box.
ASSEMBLY

Ma Round Table requires light assembly. 
We designed this product to reduce the assembly process for our customers' convenience. Average assembly time is 15 minutes.