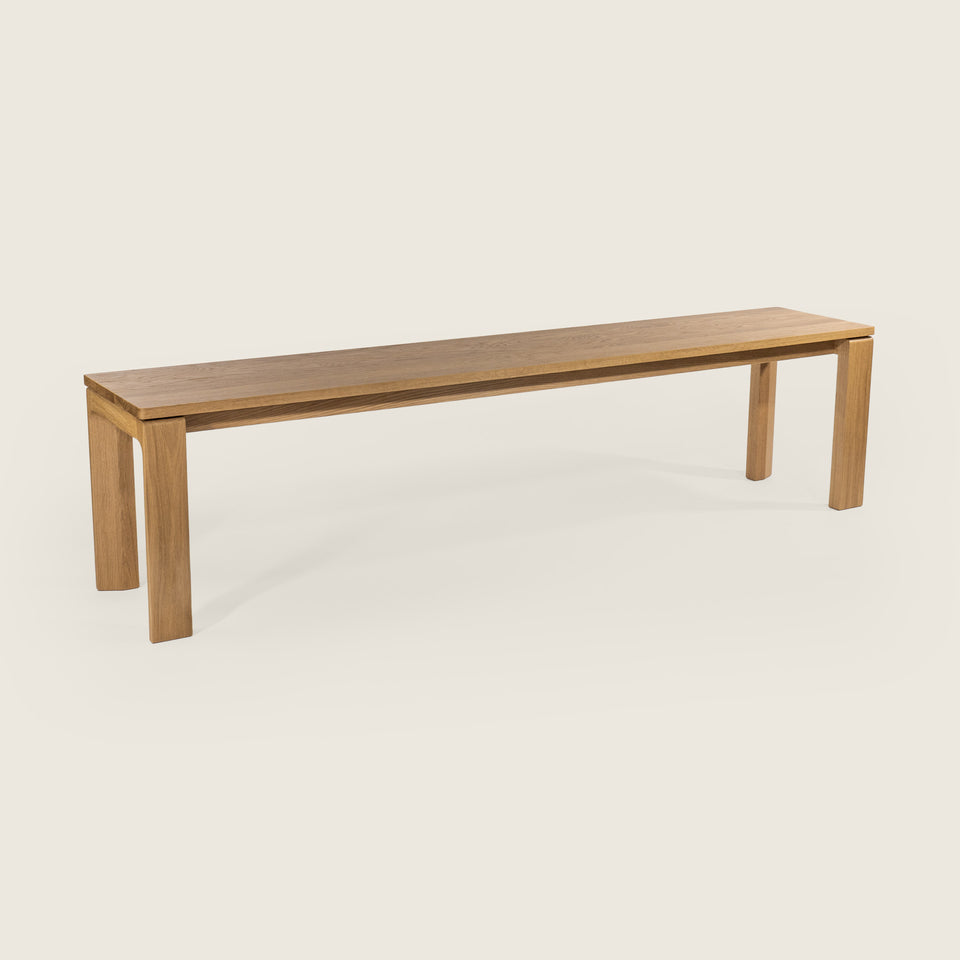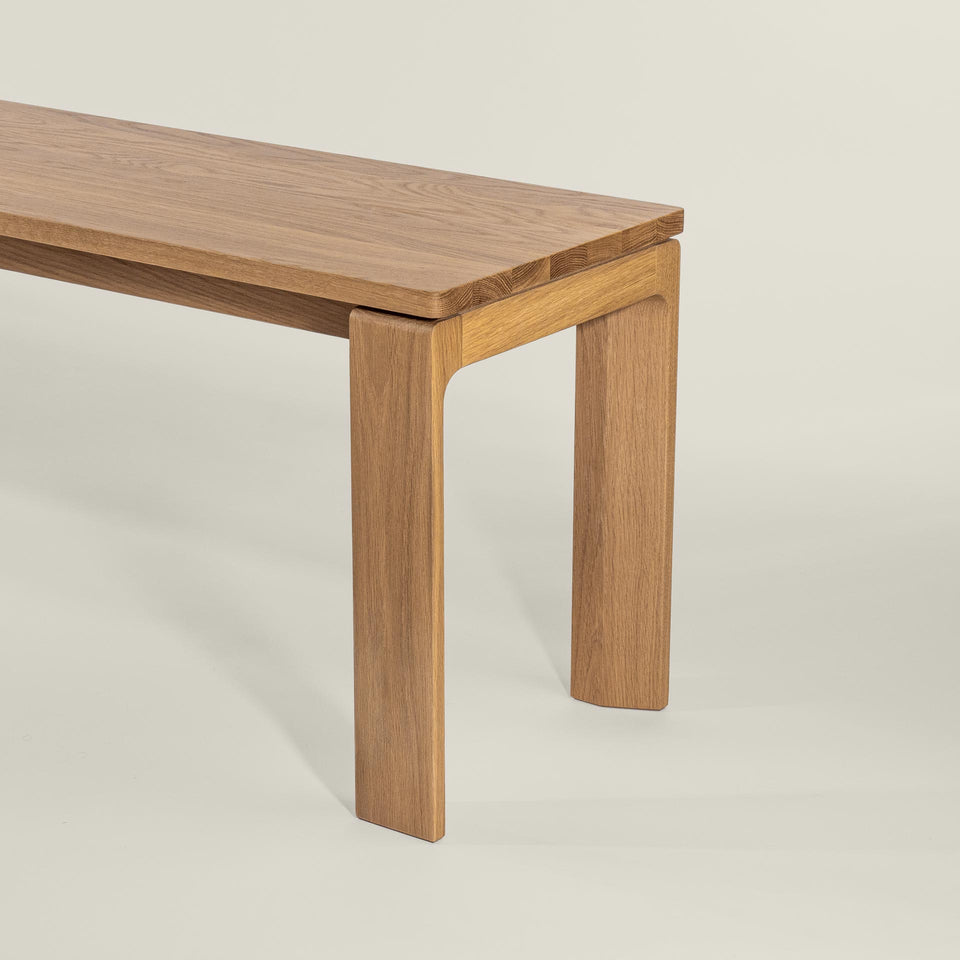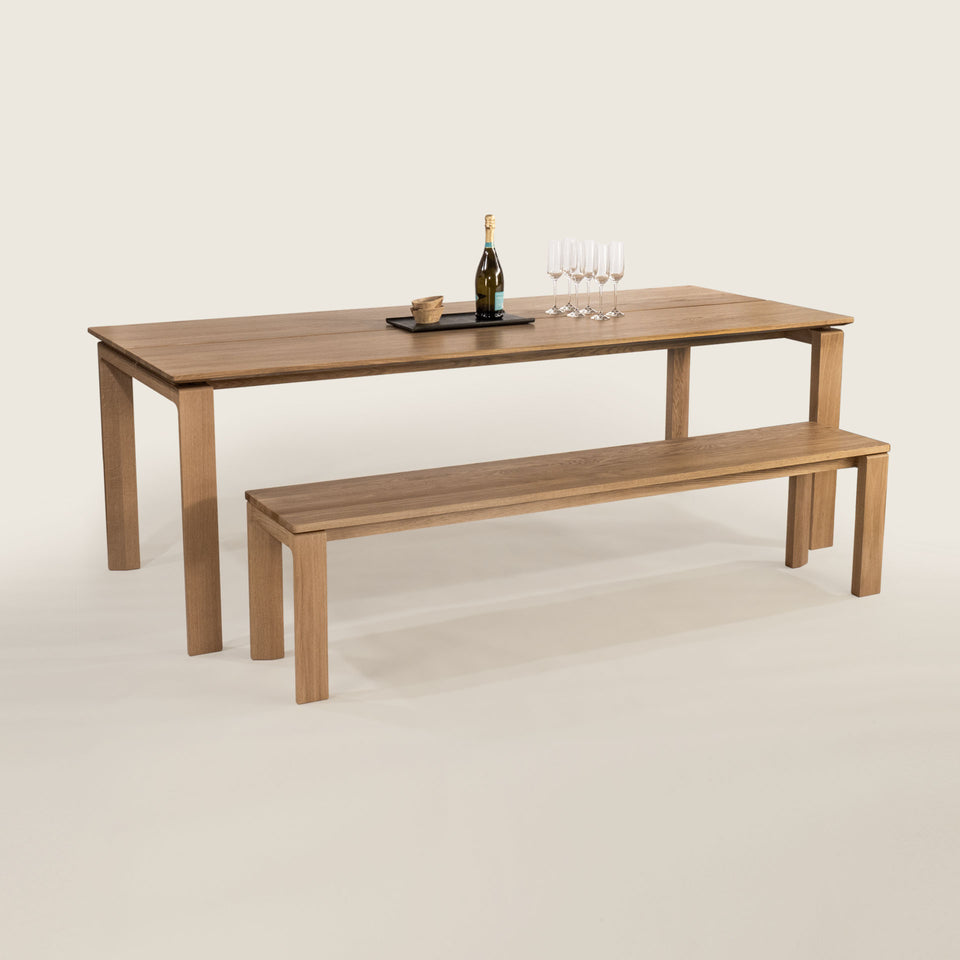 Nord Bench
139-02
by Moss Design
The Nord Bench from the Nord Series is crafted from premium American solid white oak, ensuring both durability and a contemporary design. With its sleek and minimalist look, the Nord bench is the perfect addition to any home. Plus, it's versatile enough to be used in a variety of settings, from the entryway to the dining room. The 72-inch Nord Bench can fit easily under the Nord Table when not in use.
Material: Premium solid American white oak
Dimensions (W x D x H): 72" x 13 3/4" x 17 3/4"
Click Here for Detail Dimensions
SHIPPING
Free Shipping. We ship with UPS in 1-3 business days from Denver, CO. See complete Shipping Policy. 
DETAILS

Made in Turkey in our FSC-certified factory.
We use chain of custody, US-sourced sustainable solid wood.
Nord Bench is made of premium solid American white oak with a clear stain.
We apply most durable wood stain water based clear matte acrylic lacquer finish.
No maintenance is required. The surface should be dusted with a dry cloth. Spillages should be wiped up as soon as possible.
Box: 76" x 19" x 8" (53 lbs)


ASSEMBLY

Nord Bench requires light assembly. 
We designed this product to reduce the assembly process for our customers' convenience. Average assembly time is 15 minutes.