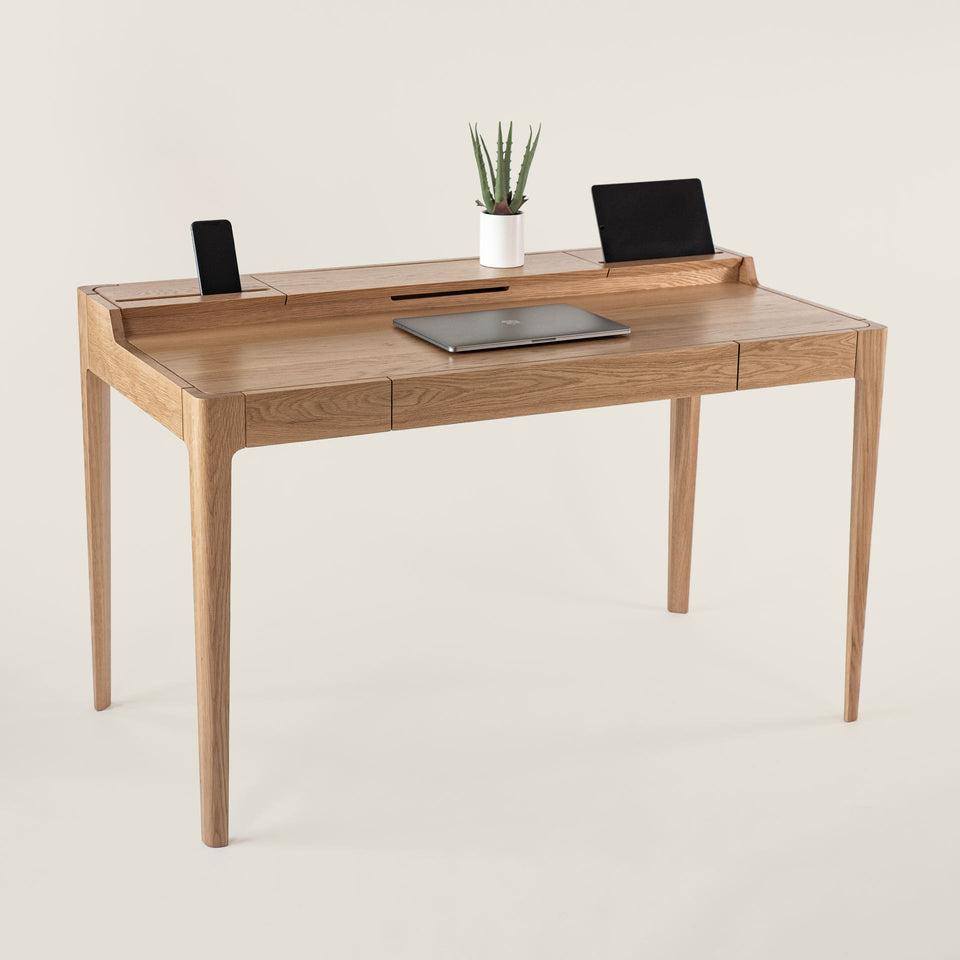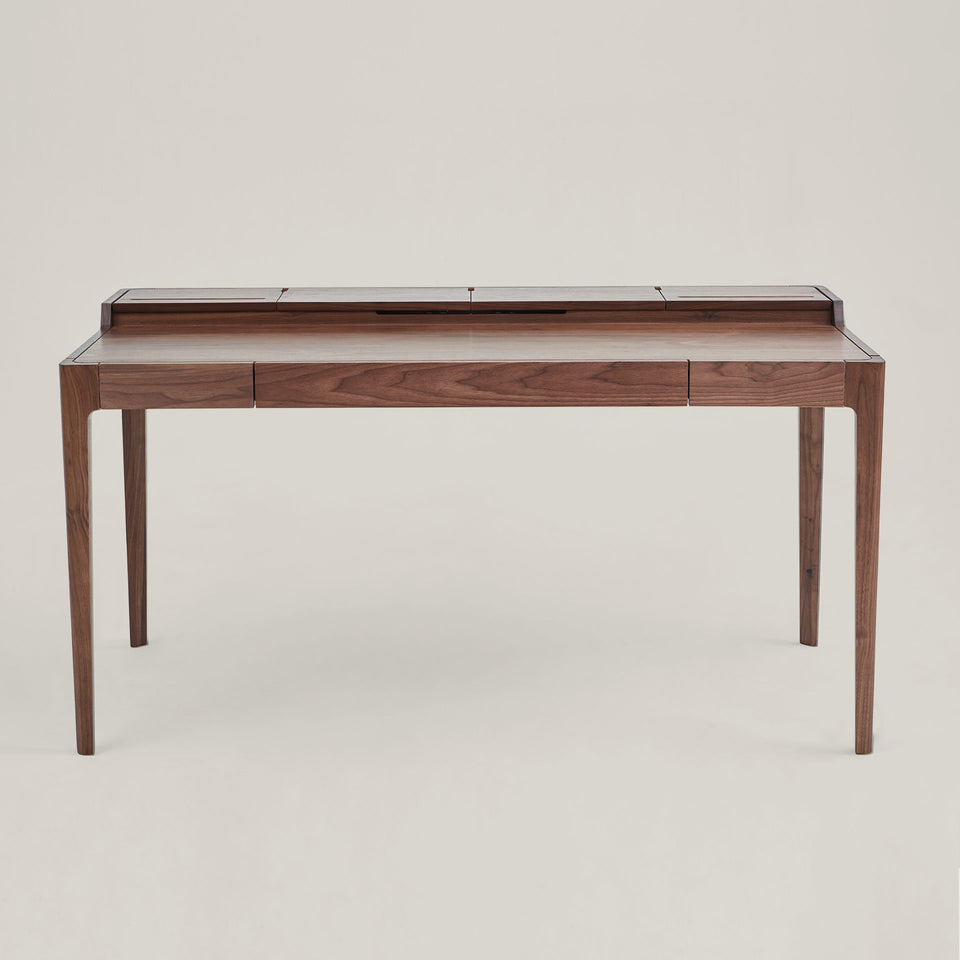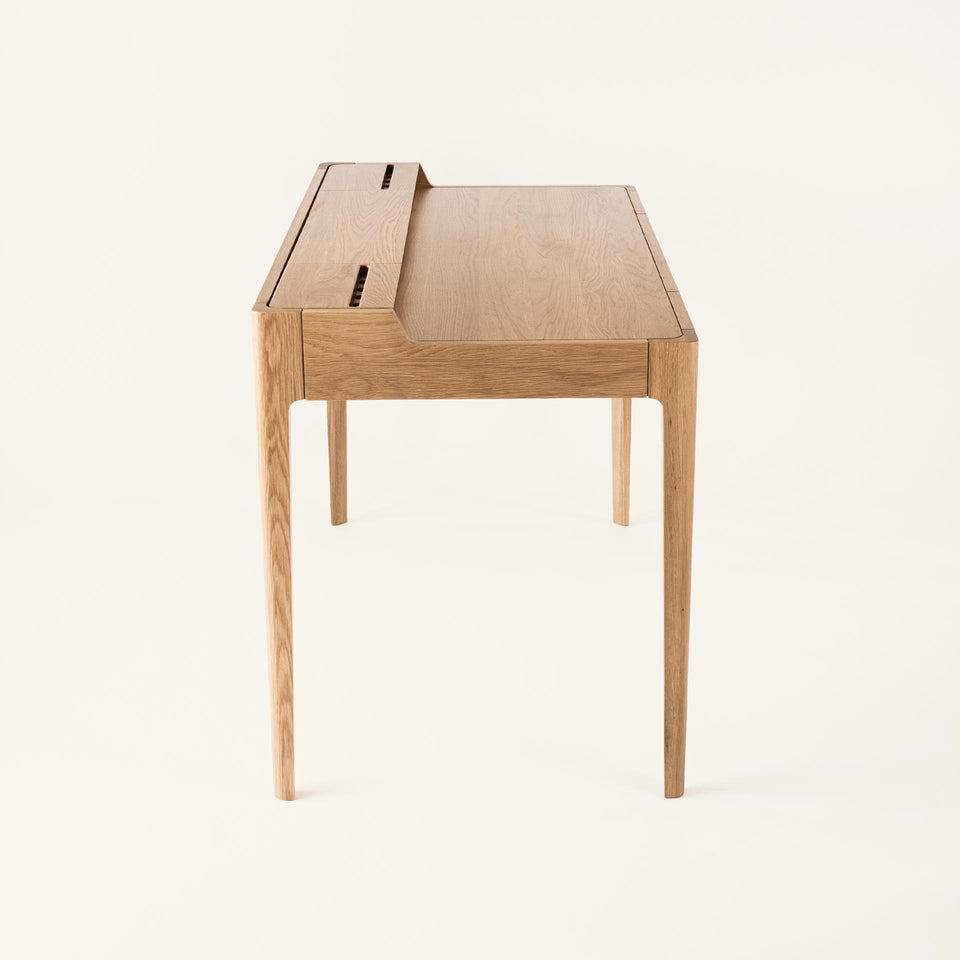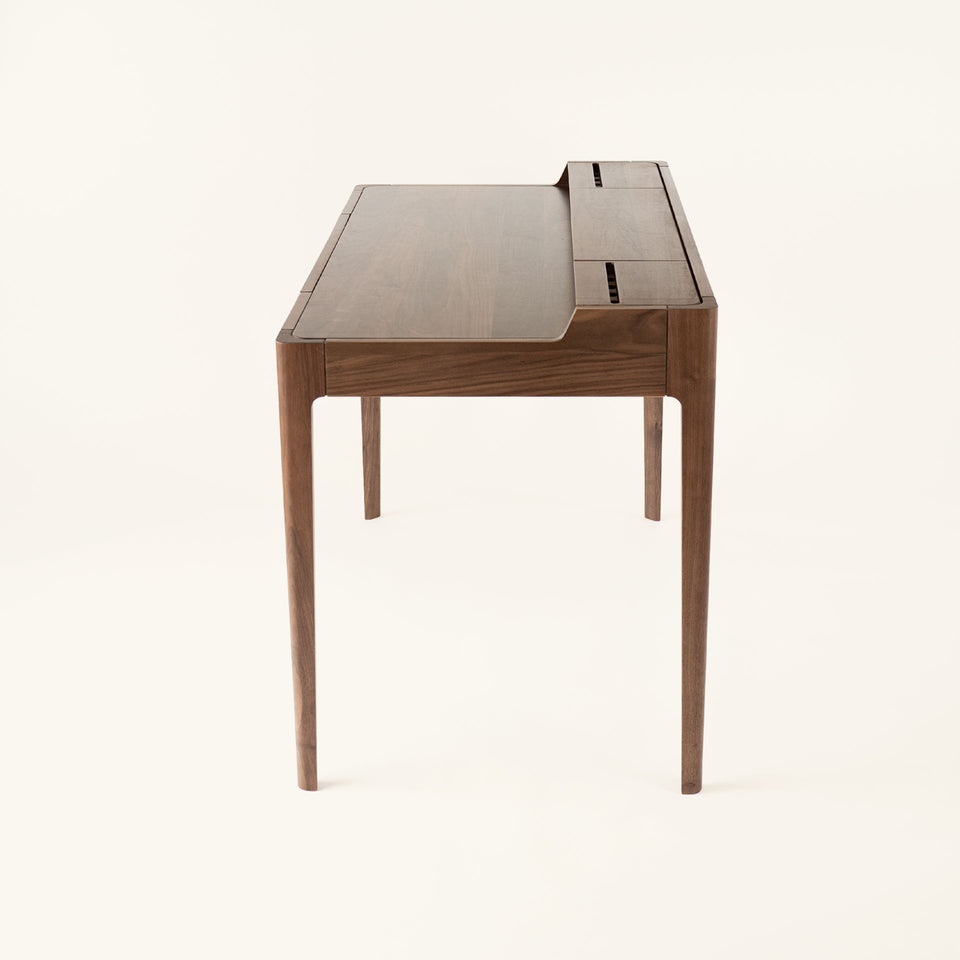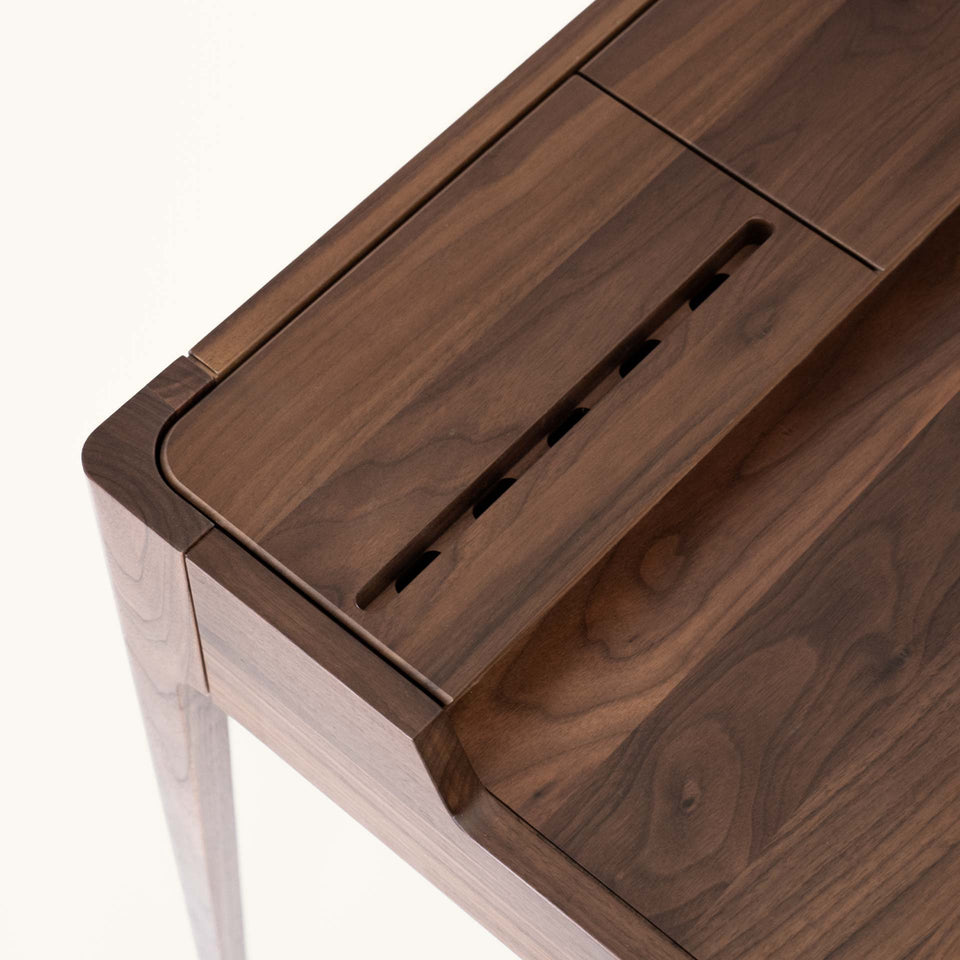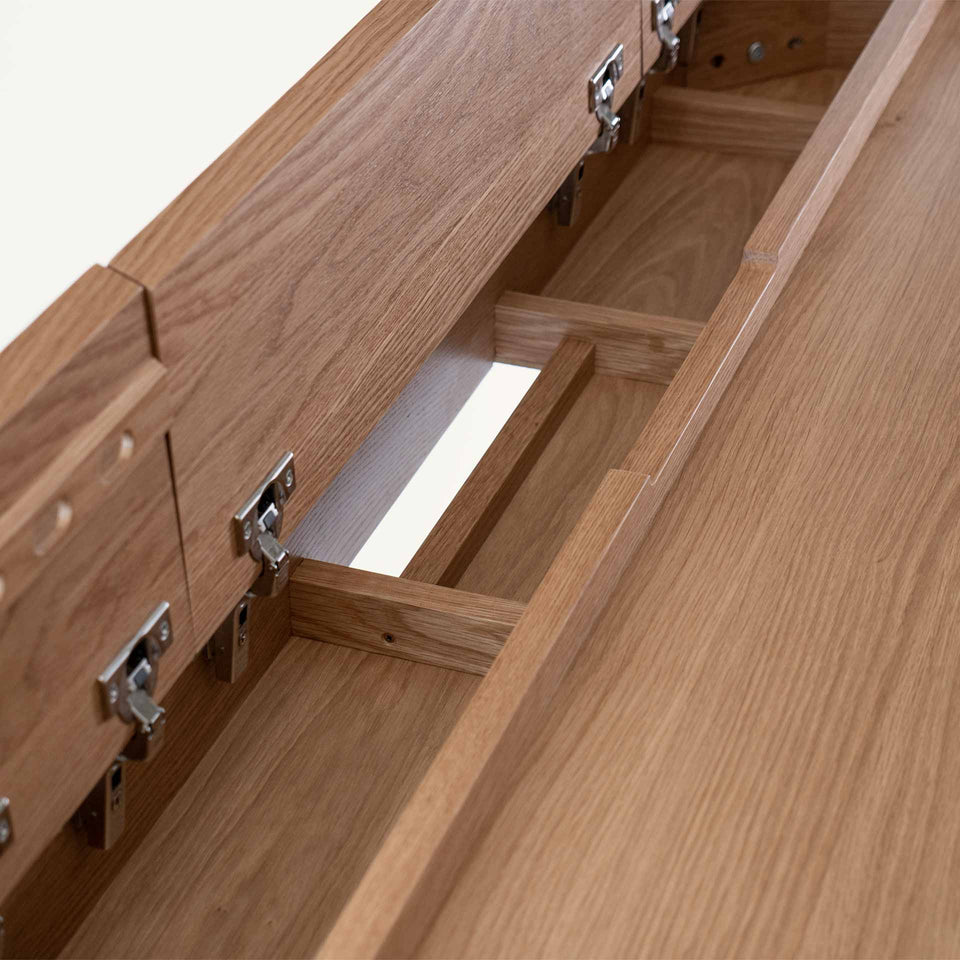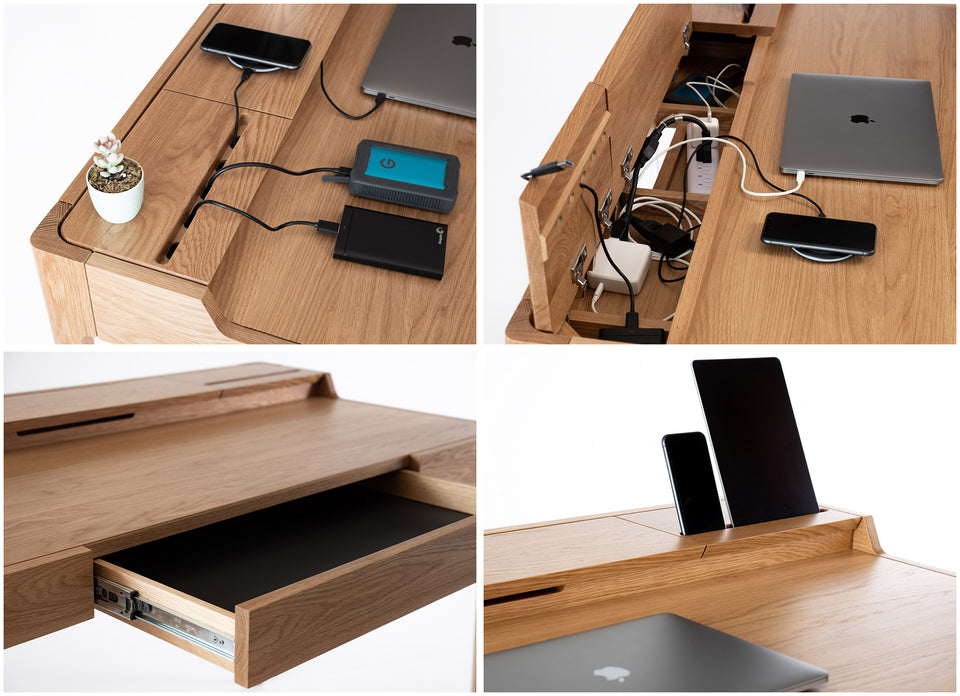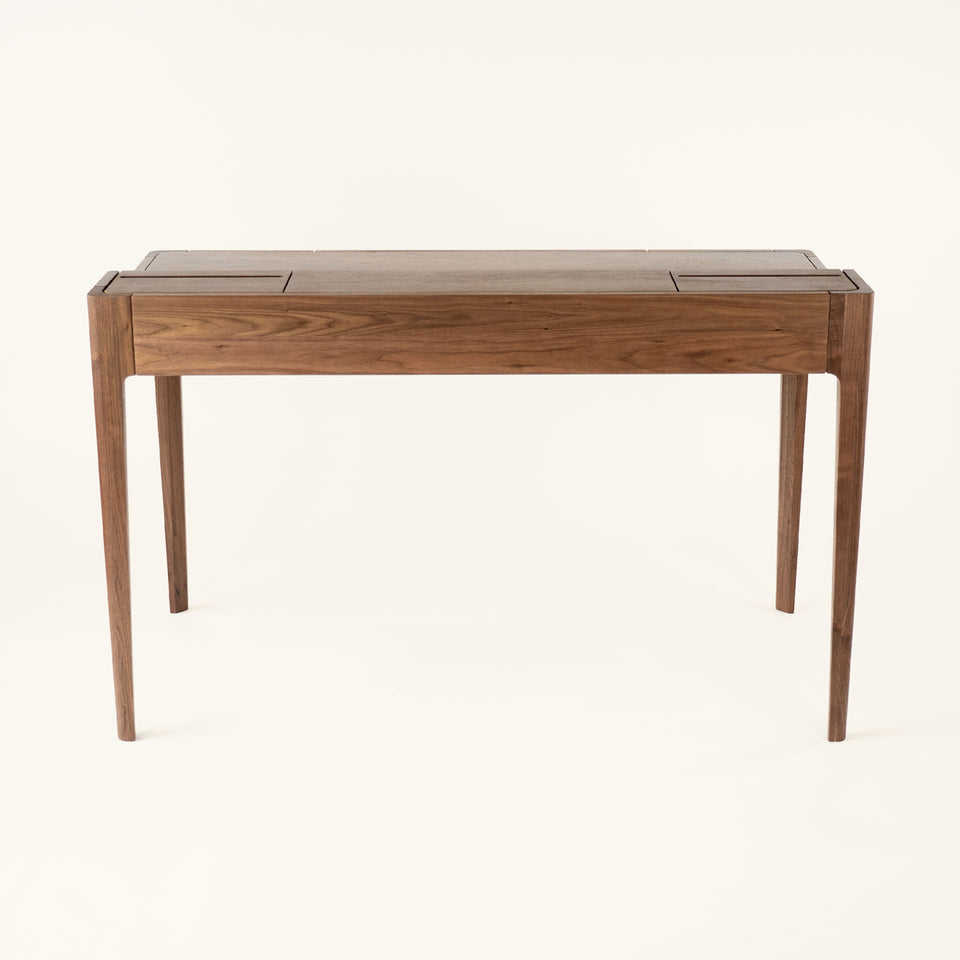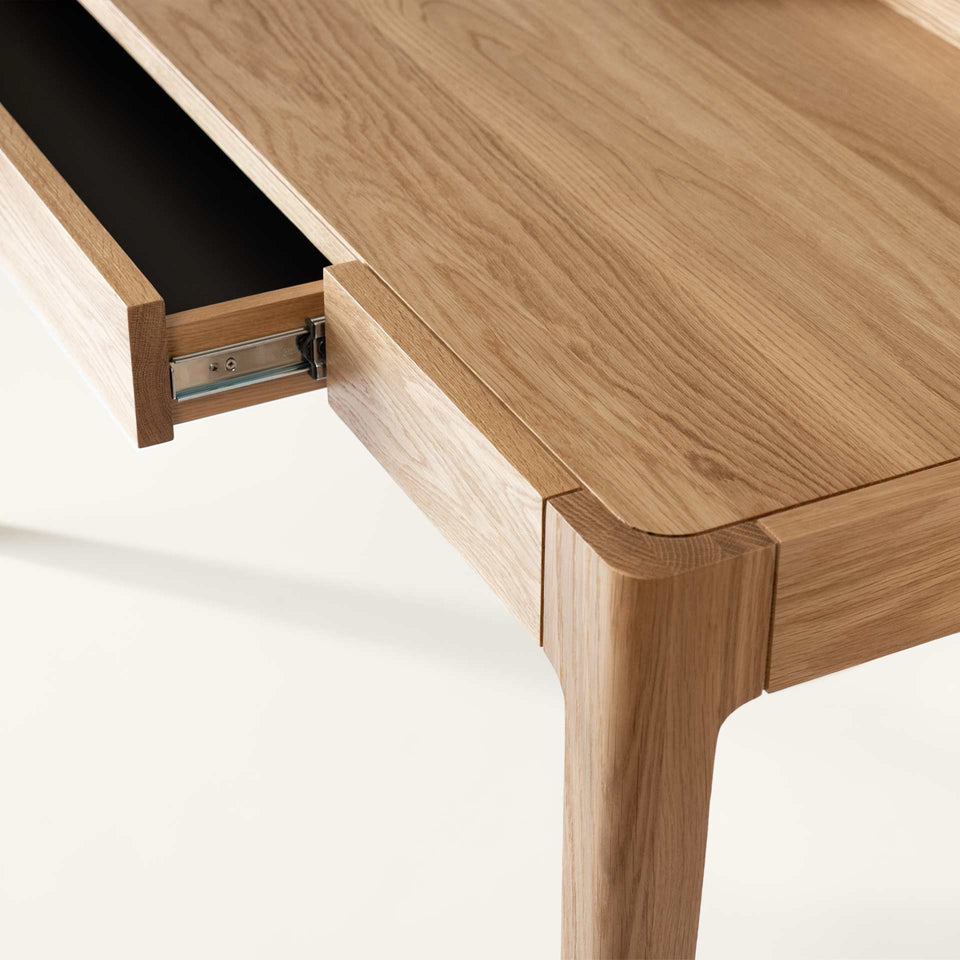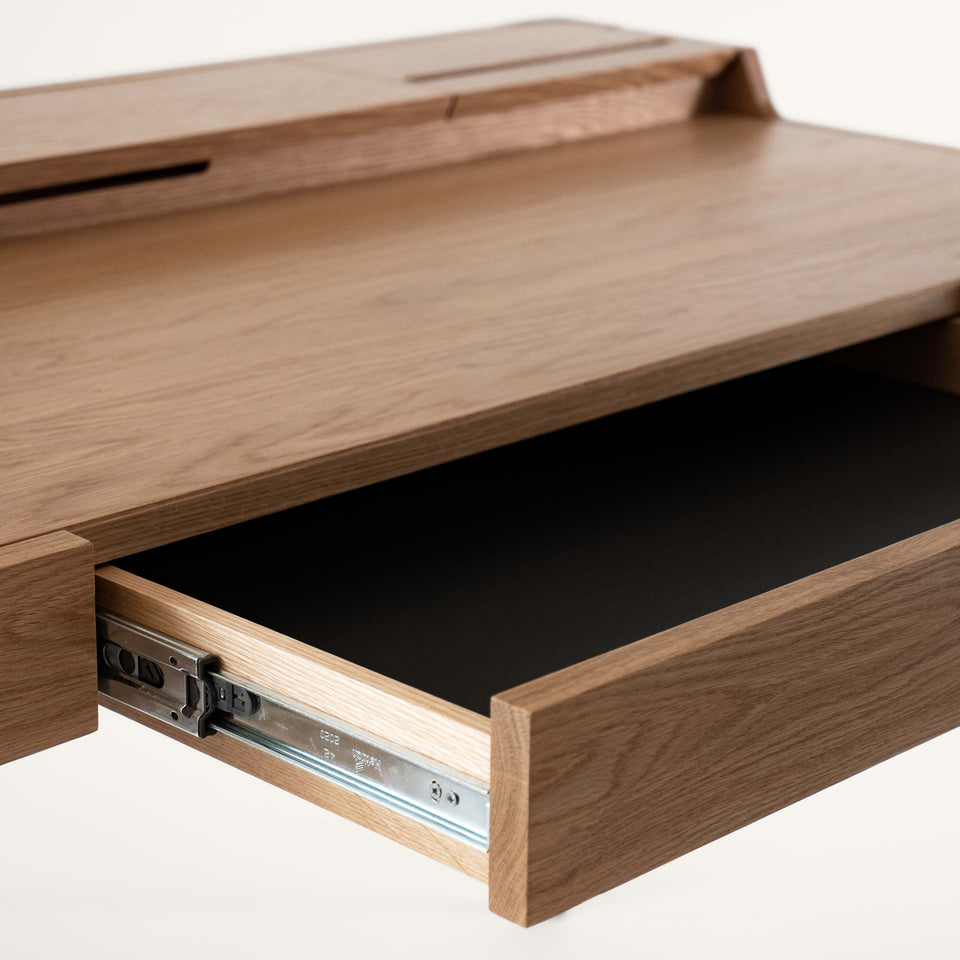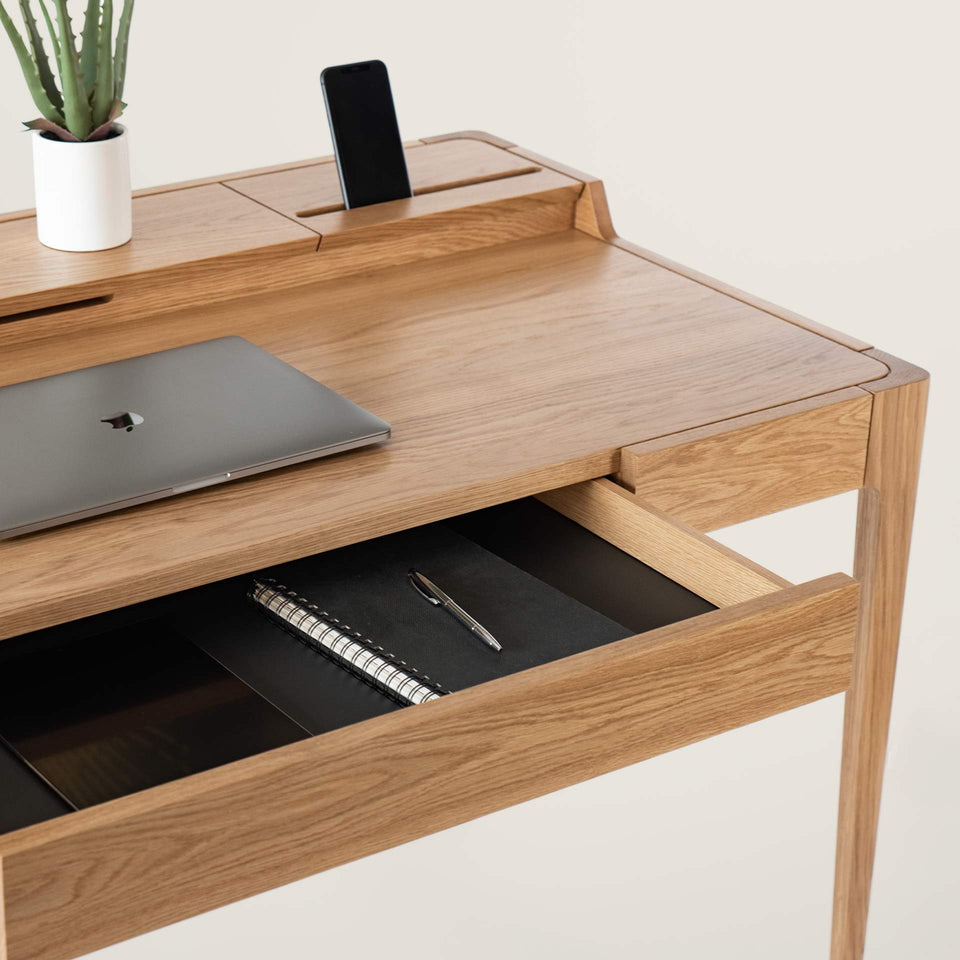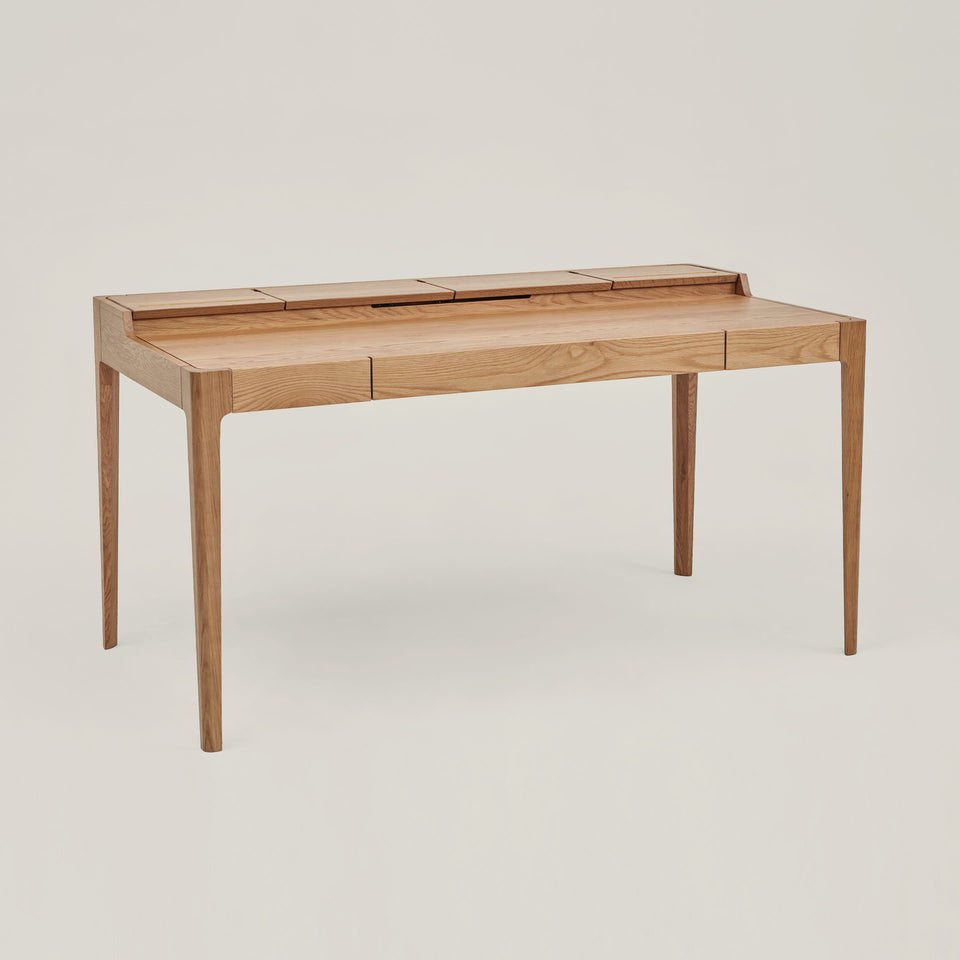 Nova Desk
46112103-02
by Moss Design
Contemporary desk with drawer, cable management and storage compartments. Crafted from solid oak and walnut, the Nova Desk will bring the ultimate functionality that a solid wood desk can offer. This Scandinavian style desk with its minimalistic and streamlined design comes in your choice of American white oak or walnut. The soft-close drawer finishes with a linoleum surface to complete the Nova Desk's elegant style. The storage compartments will give you plenty of possibilities to store your electronics and manage your cables with ease.
As the special design of this luxury desk, the built-in phone and tablet docks with the cable management grids will be a must-have part of your workflow. The multiple lid design of the elevated surface will allow the continuous use of the storage compartment while having a computer monitor or an iMac on the elevated surface.
The Nova Desk can be stylishly bundled with the Caisson Side Table.

Dimensions (W x D x H):

Standard: 51" x 26" x *29 1/2" (Desk-top)
Large: 60" x 30" x *29 1/2" (Desk-top)
*Overall height with shelf: 31 1/2"

SHIPPING

We ship free with UPS from our Colorado warehouse. See complete Shipping Policy. 
DETAILS

Made in Turkey at our FSC certified factory.
We use chain of custody, US sourced sustainable solid hardwood.
Nova White Oak is made of premium solid American white oak with clear stain. 
Nova Walnut is made of premium solid American walnut with clear stain. 
Nova Black Oak is made of premium solid American red oak with black stain. 
We apply most durable water based matte acrylic lacquer finish.
No maintenance required. Surface should be dusted with a dry cloth. Spillages should be wiped up as soon as possible.
Box Dimensions (W x D x H) & Weight:
Standard: 55 x 31 x 8 in. 87 lbs.
Large: 65 x 36 x 9 in. 107 lbs.
Flat box.
ASSEMBLY

Nova Desk requires light assembly. 
Desk with the drawer and lids comes assembled. Legs are to be attached only.
We designed this product to reduce the assembly process for our customers' convenience. Average assembly time is 15 minutes.